Tourism
Virtual Tourism | Explore the World Virtually from the Corner of Your Room
The need to travel places and see wonderful sights is a recommended way of quality living and relaxation. This is necessary for fostering new relationships, opening yourself up to new ways of life, and having awesome memories as you experience different countries and places.
Virtual Tourism – Effect of COVID on Travel and Tourism
However, with the recent restrictions placed on travel because of the viral COVID-19 virus, moving around from place to place and experiencing awesome vacations have been cut short. Fortunately, for travel lovers such as yourself, virtual travel offers you the experience of a lifetime either through your mobile device or gadgets such as a VR headset.
You need not leave the comfort of your home if you seek to explore amazing countries and landmarks, whether it is the serene mountainside in Switzerland or the ever-bustling city of New York, virtual travel makes this come to reality from your phone, laptop, or VR headsets.
Virtual travel is safe and does not involve expensive tickets, or outrageous tour fees. It is usually free and only requires you to have a good internet connection and some other tips shared in this article. If you've always wanted to become a virtual tour and explore the wonders of the world right from your comfort zone, keep reading.
Best Ways to Explore the World – Virtual Tourism
Here are some quality types of virtual travel that would give you unforgettable memories: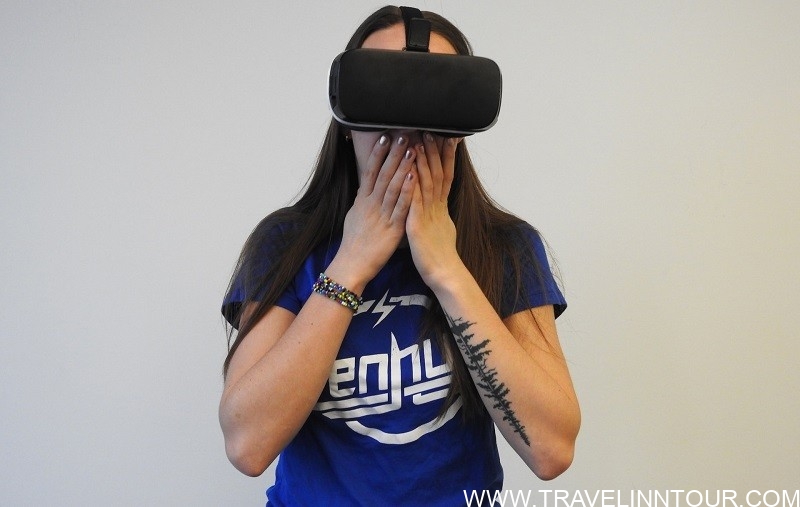 ● Join Museum & Art Gallery Tours: If you are a traditional art lover and you want to take time off the day-to-day hustles and experience beautiful art and culture, then, this type of tour is what you should consider.
Museums and art galleries worldwide like the Louvre and Vatican have developed systems that allow you to sit back and have a look around their vast catalogs virtually while providing almost the same experience you would have on a physical visit.
● Stream Travel Programs – Virtual reality technology has dynamically changed how people travel. There are a few VR apps you can download on your mobile device which allows you to stream different programs from the comfort of your room.
If you don't have a VR headset, you can still enjoy the pleasure of venturing out by watching travel documentaries on streaming platforms like Netflix. What's more, just in case you have already exhausted the shows on your Netflix catalog, you can access more content with a Netflix VPN. A VPN could change your virtual location and allow you to access content from the library of another region. 
● Take an Airplane Tour: Airplane companies understand the need for users to have a feel of travel on their airplanes before they book flights with them. If you are an airplane enthusiast, this is perfect for you as you can take tours of different airplanes, and experience first-hand how traveling on these planes would be.
● Use Google Street View: Have you ever thought about visiting a particular place, maybe from a movie memory or because of experiences other people might've shared and you might not have the time or the money to go yet? Then, Google street view is made for you.
You can leverage this awesome technology provided by Google and take exciting walks around the street right from your home. 
● Take Tours of Luxurious Hotels & Romantic Getaways: Many of us might not be able to afford the expensive trips to luxurious destinations in the Maldives, Mauritius, or Santorini but this does not mean you can't take virtual tours of these resorts.
Some of these resorts like the Bora Bora Pearl Beach Resort & Spa have advanced virtual tour guides to allow you to have a wonderful time.
Conclusion
While most of these virtual experiences wouldn't guarantee you the same feeling as with physical presence, it is still bound to give you an awesome time, and you'll most definitely want to relive those moments.
Save It On Pinterest
Notice Regarding Third-Party Advertisements:
This is a cached database listing from another source and all content is created and provided by the advertiser who is solely responsible for such content including, without limitation, all text, images, contact information and websites. We assume no responsibility or liability for such content or the content or operation of websites that you may link to and visit. We do not endorse, review, or control any websites that are linked to or from an advertisement. Please read more about us and review our terms of use and conditions for additional information about database listings appearing on our site.
Please reference our online safety tips for general tips and techniques you should keep in mind to protect yourself and your privacy online. Additional information is also available about identifying and reporting suspected Human Trafficking.
You are viewing cached results from https://www.travelinntour.com/travel-tips/virtual-tourism-explore-the-world-virtually/