Food
Make Travel Plans With These Travel Apps And Websites
Whether you love to travel or have to travel, you will not have a comfortable trip unless you arrange it in advance. Fortunately, there are now many sites and travel apps dedicated to roaming and travel that help in arranging the smallest details about travel, from booking tickets to booking hotels, renting cars, and getting to know the most important tourist areas. In this article, we list the most important of these sites and applications that will definitely benefit you before and during your next trip.
Before The Trip
To get the best offers, we recommend 3 websites that are considered the leaders in this field. The first is Momondo.com, where you can find out about the best times to travel. Through the main interface of the site, you can easily find out the best days and dates for travel, and you will be surprised to learn that the price difference between one day and another exceeds hundreds of dollars.
With the best dates for your trip, head over to the well-known skyscanner.com site. The advantage of this site is that it searches on your behalf in all reservation sites and shows you a list of the cheapest reservations, all you have to do is choose the site you are comfortable with and complete the reservation process. And if you create an account on the site, it will send an email in the event of a decrease in airline ticket prices. To keep abreast of all new prices, we recommend that you download the free Skyscanner application, which is available on Android and iOS.
If you like planning early trips, we recommend using the Hopper app. This helps you to book airline tickets at about 40 percent cheaper than the original price.
The app analyzes billions of airfare and hotel prices daily around the world, along with its massive archive of data to let you know when to book tickets.
After entering the application, select your next destination to show you a color calendar with the cheapest and most expensive flight reservation dates. Hopper will then recommend whether you should buy the ticket now, or wait until prices improve. The app can also "monitor" ticket prices and send you a notification whenever reservation prices are down.
Recommended Travel Apps And Websites To Plan Your Memorable Trip.
CheckMyTrip and TripIt. 
(Not An Affiliate link)
CheckMyTrip and TripIt are considered one of the best trip-planning apps as they help collect all trip plans and details, which contribute to reducing the burden on the traveler in arranging things and recording important information that includes flight numbers, hotel addresses in addition to an important feature which is to notify you of any delay or cancellation of trips in case They happen.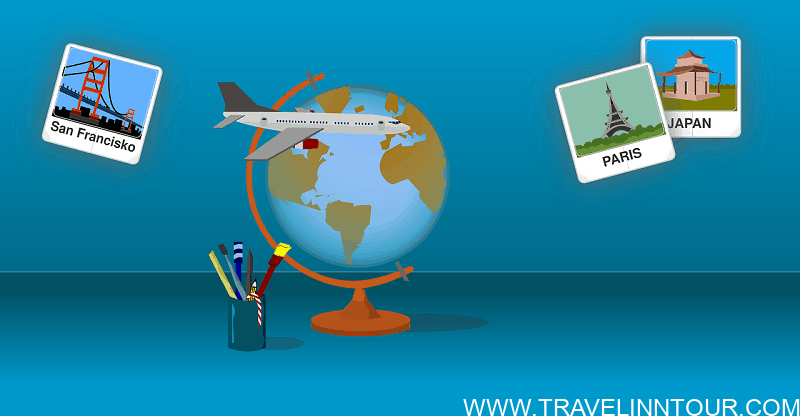 Viator Tours
If you love to travel and roam around the world, then the Viator Tours application will definitely be very valuable to you, as it is one of the applications that help you discover many regions around the world by taking you on tours while you are sitting in your place. The application provides you with a lot of information about these areas through millions of reviews of users who visited them and their opinions and provides instant access to inspirational pictures for thousands of travel destinations, in addition to interactive maps and discounts on things you can do while traveling.
 WiFi Locator
Wifi Locator (Not An Affiliate Link)
As it appears from the title, this application enables you to find out the closest places that offer WiFI wireless network service to connect to the Internet. You can rely on this application until you buy a SIM card, and the good thing is that it is available for iPhone and Android systems.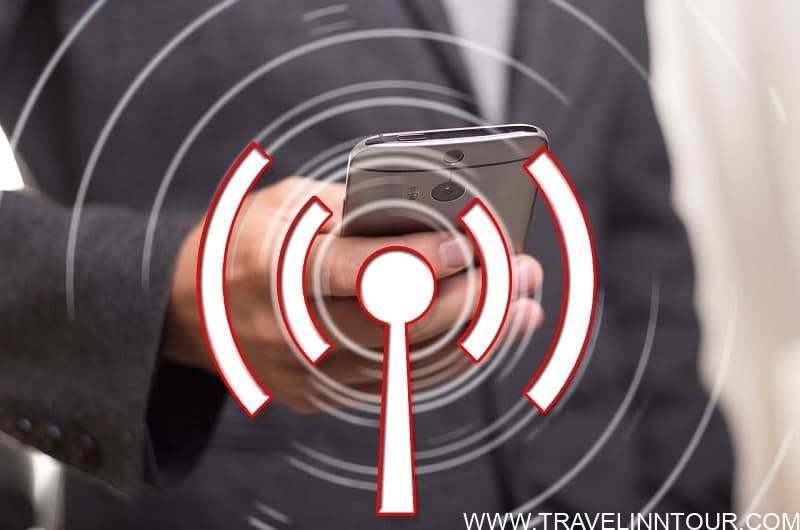 Google Translate
The Google Translate app is the most used and most useful app for travelers. Over many years, Google has developed its application to work better even without a connection to the Internet service, so all you have to do before traveling is to download the language of the country you want to travel to. The application allows you to translate into more than 100 languages, including Arabic, of course.
You can use the application to write phrases or point the phone's camera to menus, signs, and banners written in a language you do not understand, or even write with your finger on the screen and the application will translate them immediately.
City Mapper
www.citymapper.com (Not An Affiliate Link)
One of the most useful travel apps for travelers, as it helps you to easily explore the destination you want to travel to, and through it, you can learn about the most important facilities such as the metro line, buses, and taxis. Therefore, if you want to use public transportation, this application is indispensable for you that will connect you to the place you want to go without any trouble.
Halal Trip 
www.halaltrip.com (Not An Affiliate Link)
As the name suggests, this application will help you to know the restaurants near you that provide food and meat that are slaughtered in the Islamic way, and the user can also add new restaurants to help other tourists.
Rental Cars
www.Rentalcars.com  (Not An Affiliate Link)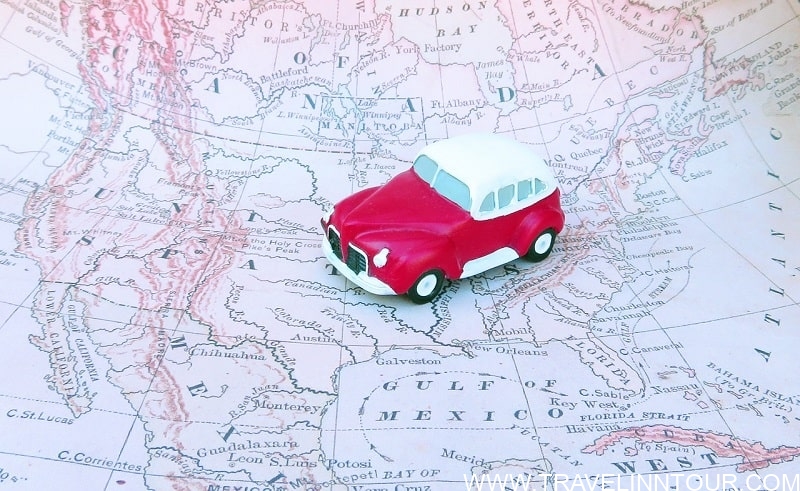 If you like to rent cars on their trips, we recommend the RentalCar app and website, which works similarly to the Skyscanner website, as it searches all well-known car rental sites such as Curep Car and Hertz Waves, to give you a list of the best prices available. We also advise here to purchase the full warranty so that you do not have to pay huge sums of money if the car is scratched.
Do you have a favorite travel app, or have you ever used any of the apps we described?
Share it in the comments below.
Save It On Pinterest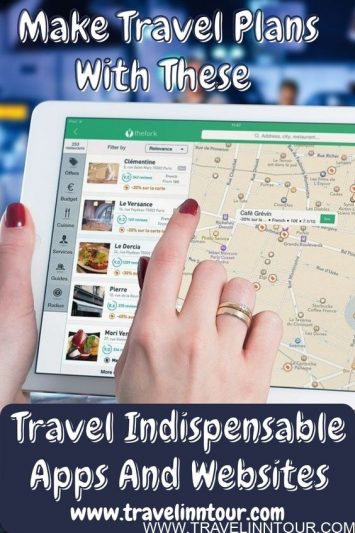 Notice Regarding Third-Party Advertisements:
This is a cached database listing from another source and all content is created and provided by the advertiser who is solely responsible for such content including, without limitation, all text, images, contact information and websites. We assume no responsibility or liability for such content or the content or operation of websites that you may link to and visit. We do not endorse, review, or control any websites that are linked to or from an advertisement. Please read more about us and review our terms of use and conditions for additional information about database listings appearing on our site.
Please reference our online safety tips for general tips and techniques you should keep in mind to protect yourself and your privacy online. Additional information is also available about identifying and reporting suspected Human Trafficking.
You are viewing cached results from https://www.travelinntour.com/travel-tips/make-travel-plans-with-these-travel-apps-websites/