Travel
Cyprus Travel Guide | An Island Country With Rich Cultural & History
A tourist may blame himself on his first visit to the island of Cyprus, and feel remorse for being too late before feasting on his eyes with the view of the blue beaches and golden sands and the warm sun that shines on the island in all seasons of the year, illuminating with its glowing rays the temple of Aphrodite (the goddess of beauty and love in Greek mythology). 
This is a place that attracts lovers, and those who want to spend a honeymoon with a special taste. Away from the beaches and their charm, the tourist's eyes catch wild meadows, water eyes, deep valleys, olive groves, grapes, and pine trees, which draw the streets with their paths, and provide the tourists with the opportunity to walk or ride bicycles in the fresh air. 
The night of the island is no less exciting, as it is a pleasure to stay up late, as sleep does not know its way. Its squares and streets are crowded with artistic groups performing performances of dancing and singing until the first strings of dawn. As for its cities, ports, monuments, temples, churches, and mosques, they are evidence that tells the visitor the story of an island in which the Greek, Greek, Ottoman, Islamic and European civilizations are mixed, all of which are melted into one melting pot, called "Cyprus".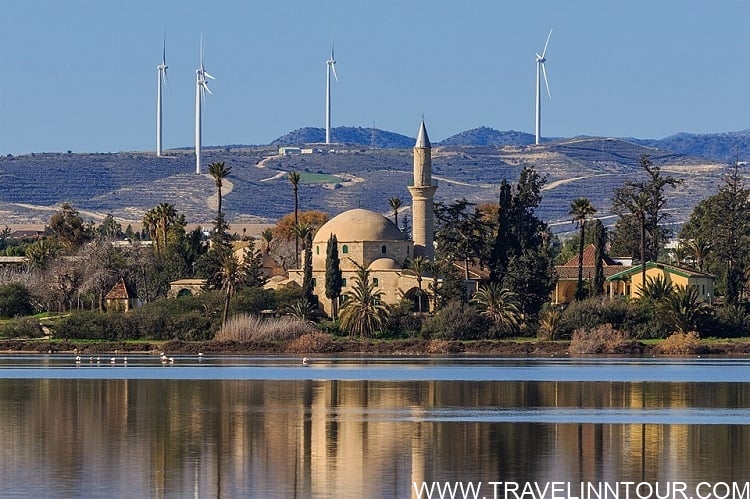 Cyprus is closer to Asia in geographical terms but is a European nation both historically and culturally. Cyprus is the third largest island in the Mediterranean, after Sicily and Sardinia, and is located in the eastern part of the sea, not far from the shores of Syria, Lebanon, Palestine, and Egypt. It has been famous since ancient times for the manufacture of copper, hence its name, which refers to the name of this metal in Latin. It gained its independence from Britain in 1960 and declared its establishment as an independent state from Turkey in 1983. 
Among its most important cities are "Nicosia", the capital, the ports of "Limassol" and "Larnaca", and the area of ​​"Troodos Mountains". As a tourist, the island is one of the best destinations you can think of. Despite its small area, it receives more than two million tourists every year.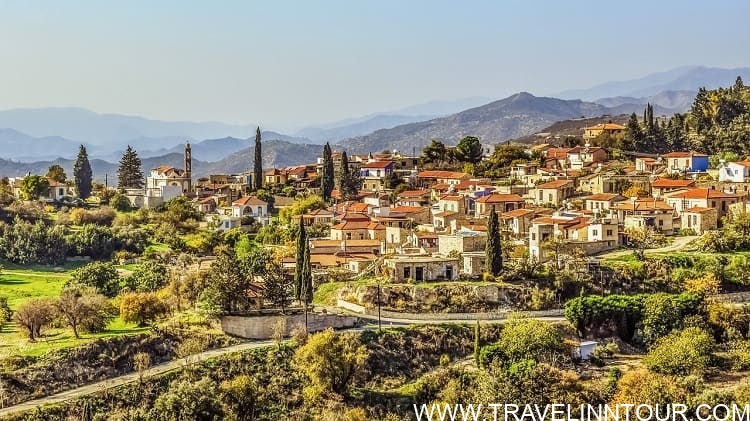 Residents receive them with cordiality and hospitality. The tourist usually hears the phrase "Kalosirthate" or "Kalosorisate." (I.e., welcome!). It is not surprising that an elderly person invites you to drink coffee, or join him in playing backgammon, without prior knowledge, as they consider hospitality a part of their culture, and the guest rarely goes out of a Cypriot house without offering him a meal, dessert or a cup of coffee. During the tourist's stay on this island, he finds help from everyone he encounters and feels great comfort as he moves from one place to another to discover the secrets of this island steeped in myths and mystery, and his condition says: "A person can not love Cyprus unless he is heartless.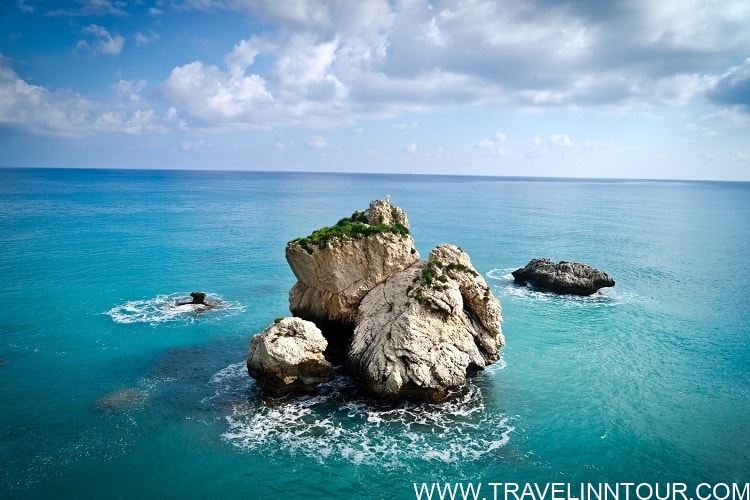 Reasons That Attract Tourists To The Island Of Cyprus
1: Peace Of Mind
A country or city – can have everything going for it in terms of cultural attractions and sights, but none of that really matters. If people don't feel safe visiting, every traveler's comfort level is different, but visiting Cyprus is generally quite safe. This peaceful island nation consistently ranks quite highly in terms of safety. There are no real concerns about major attacks and as for local crime, apart from the occasional pickpocketing incident, the risk is quite low. During the peak tourist season, you may encounter a scam, but violent crime is most rare.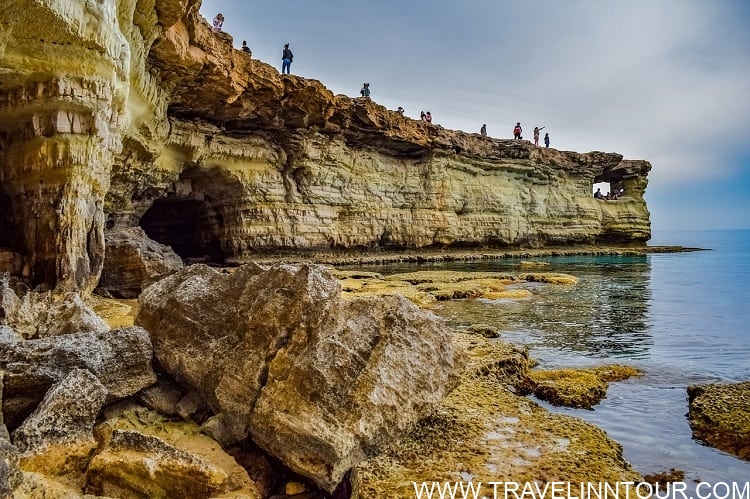 2: Water Activities
Cyprus has a large number of sandy beaches, as well as deserted beaches dark blue, which can be discovered by walking long distances outside the cities. The "Coral Bay" beach, north of Paphos, is ideal for families looking for safe areas for swimming, and the practice of many water sports and family activities, from diving, water skiing, and windsurfing, to fishing.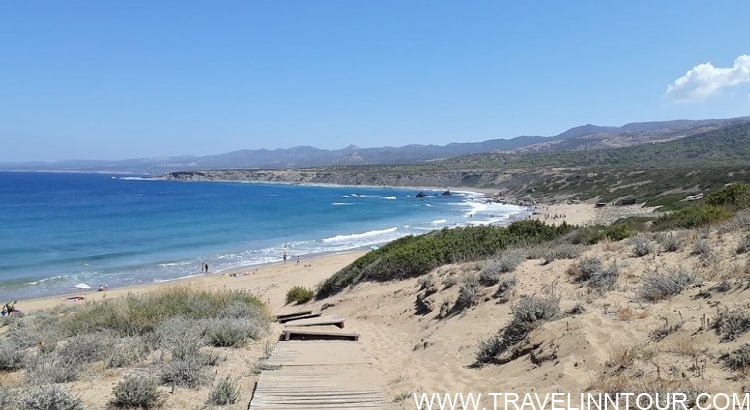 As for those looking for a more isolated beach for a romantic vacation, they can head to Lara Beach, which is not crowded with tourists, with the opportunity to follow the wildlife of turtles, through excursions organized by environmental conservation associations, as well as the possibility of practicing all sports Imaginable. Generally, it is not hot enough to swim between January and March.
3: Warmth Throughout The Year
Cyprus enjoys a Mediterranean climate, that is, it is the most stable in Europe, and the average annual temperature is 24 degrees Celsius, and there are 3 thousand sunny hours a year, with a warm winter, punctuated by very few showers, while its summer is moderate and dry, which makes its beaches Suitable for swimming, diving and enjoying the blue of the sea. As for spring, it is the season that turns the island into an oasis of greenery, colorful flowers, and beauty hidden in forests, valleys, and small villages, and it is also the quieter season and less crowded with tourists, and the most suitable for those looking for a quiet holiday away from the noise.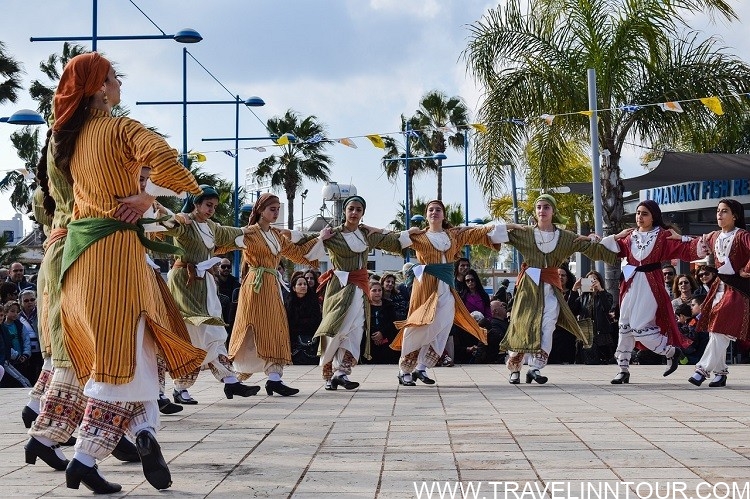 4: Multicultural Dishes
Cypriot cuisine has been influenced by Islamic, Greek, Middle Eastern, European, and Asian cultures, as it relies heavily on fresh fish and seafood, especially calamari (squid), which fishermen bring to restaurants every day. There are also popular dishes consisting of grilled halloumi cheese, kebabs, hot "Loukaniko" sausage flavored with spices, and hot bread. Cypriot cuisine also features "mezedes," an appetizer of approximately 20 dishes. As for the desserts, they carry an ancient legacy, and are divided between rice candy with sugar, almond flavor, rose water, pistachios, local pastries, halqoum, and baklava. Of course, one cannot leave the restaurant without drinking the unmatched Cypriot coffee.
5: Wander Deep Into The History
The island has a rich history, being part of the Byzantine and Ottoman empires, in addition to the Greek and the Hellenistic. These civilizations have left many monuments and find distributed all over the country, including the Neolithic and Bronze Age caves, Phoenician cemeteries, and Roman mosaics, in addition to ancient castles on mountain tops, Byzantine churches, and Ottoman mosques, with many famous wall paintings that can be Discovered while touring the cities, along with preserved architectural legacies dating back to the Lusignan, Venetian and Islamic eras.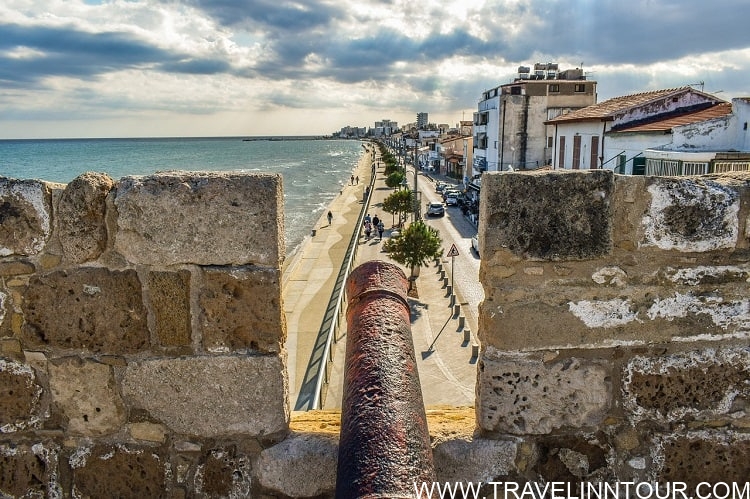 It should be noted that the island was home to many writers, poets, and philosophers. Under a tree that is more than two hundred years old, still standing today, the British novelist Lawrence Dorrell wrote his novel "Bitter Lemons" in which he describes the three years he spent on the island of Cyprus.
6: Open-Air Concerts
Cyprus is a suitable destination for young people and night lovers, where the nightlife is glowing in the summer and the city of "Ayia Napa. " In particular. It is the capital of informal parties, as it includes a significant number of clubs and theaters where singers from all over the world perform concerts, the best of which is held from June to August. At this time, the main square in Ayia Napa turns into something like a multi-art circus, noting that staying up until morning is safe on this island, as crime rates are at unprecedented rates, compared to others.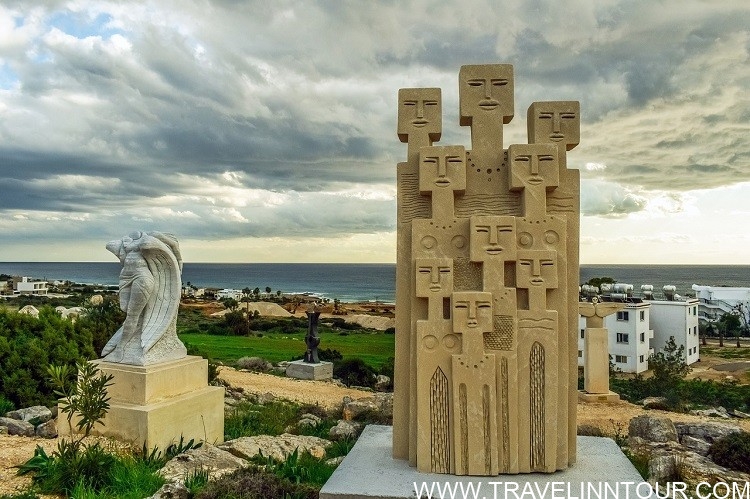 7: Ease Of Transportation Between Cities
Cyprus is characterized by the presence of a regular and economic governmental highway network, linking cities and villages to each other. For example, it is possible to travel from Nicosia, the capital, to the port of Limassol, in just one hour, via the highway. All major cities on the island can be reached in two hours or less. Those who like to drive have the opportunity to rent a car for a day or days at a reasonable price, and to make these trips using highways that provide an opportunity to enjoy the landscapes on both sides of the roads.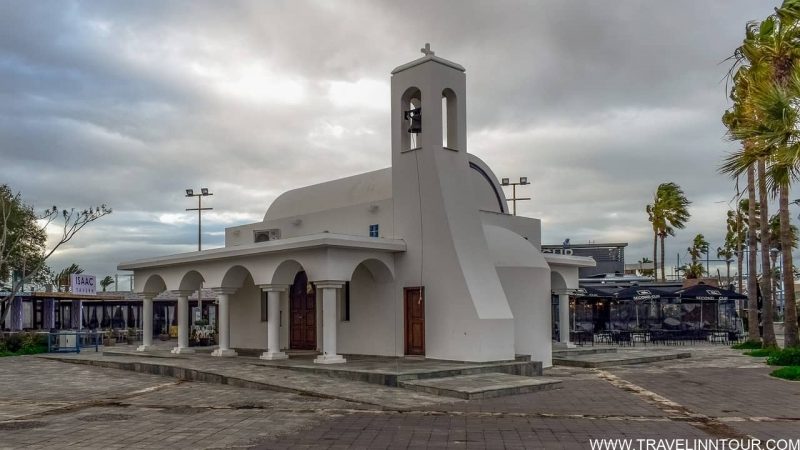 8: Skiing In Winter
Mount Olympus, which is located at the highest peak of the Troodos Mountains, is very popular during the winter because it provides an opportunity to ski on the snow accumulating on its slopes, and through 4 places that receive a specific type of skiers, from beginners to professionals. What distinguishes these places is the reasonable entry prices available to everyone, with the cost of a daily ski pass of 18 euros.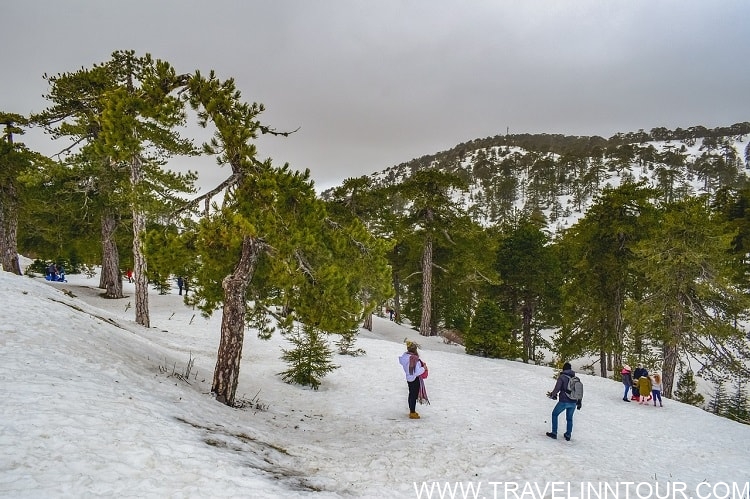 If skiing is not a priority, the tourist can take tours in the foothills of the Troodos Mountains, see the half-stone and half-timbered houses, and walk among the trees of pine, cypress, and oak forests that overlook the ancient Byzantine buildings that were placed by UNESCO in the World Heritage List.
Cypress truly has something for everyone. Hope you liked this short Cyprus travel guide? Your valuable comments are appreciated. 
Save It On Pinterest: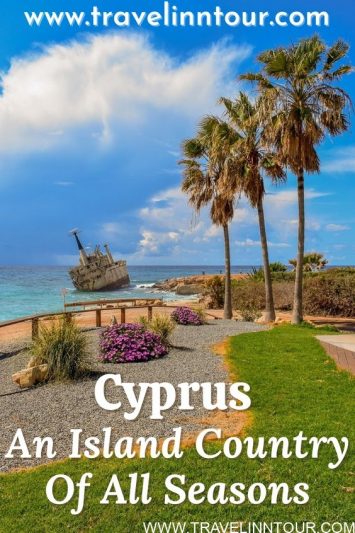 Notice Regarding Third-Party Advertisements:
This is a cached database listing from another source and all content is created and provided by the advertiser who is solely responsible for such content including, without limitation, all text, images, contact information and websites. We assume no responsibility or liability for such content or the content or operation of websites that you may link to and visit. We do not endorse, review, or control any websites that are linked to or from an advertisement. Please read more about us and review our terms of use and conditions for additional information about database listings appearing on our site.
Please reference our online safety tips for general tips and techniques you should keep in mind to protect yourself and your privacy online. Additional information is also available about identifying and reporting suspected Human Trafficking.
You are viewing cached results from https://www.travelinntour.com/europe/cyprus-travel-guide-an-island-country-of-all-seasons/