Food
Amazing Madagascar – An Island From Another Planet
Things may get mixed up sometimes, and some people think that Madagascar is an African country; Perhaps because of the charm of people, their lacy clothes, their simple homes dyed in bright colors, the "zebu" carts pulled by cattle, and the loud language with which they communicate … But geography confirms otherwise because Madagascar is located in the Indian Ocean. 
A large island nestles quietly among the leaves of the emerald rainforests, vast paddy fields, sparkling lakes, majestic baobab trees, golden beaches framed by rocky stones, palm trees, astonishing orchards, Gothic architecture that appears in ancient buildings … and around it gigantic chameleons move from One branch to another, frogs of strange shapes echo as lemurs leap; Which are found in more than a hundred species … this is their original habitat long ago.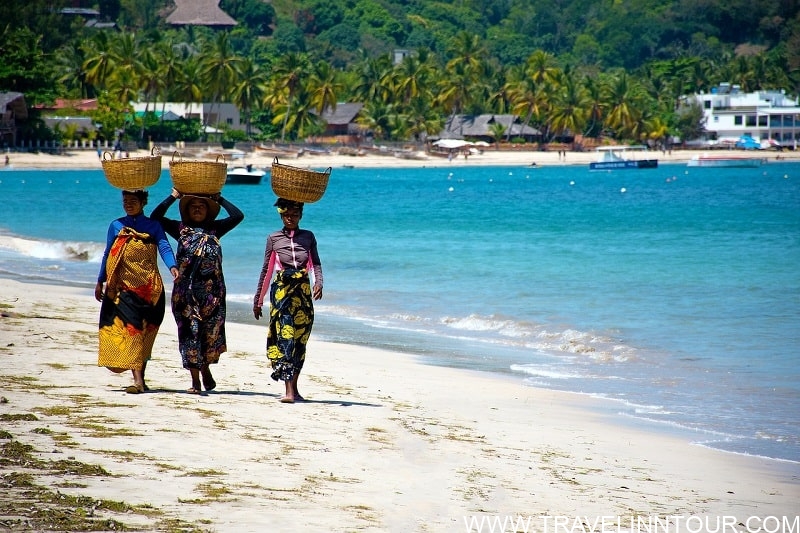 It is noteworthy that Madagascar is an island that remained impregnable to humans and did not tread on a human foot until about two thousand years ago, after it separated geographically from Asia and Africa during deep eras in history, and turned into a primitive region that no one colonized, and this is what placed it in natural isolation and gradually turned it into storage Natural for living organisms, can be considered the largest in the world. 
This is precisely what attracts tourists looking for the splendor and magic of pristine nature, and this is also what led some to call the eighth continent on this island; Although some think that the term "the other planet" is more appropriate.
This is how humans arrived in Madagascar
The Republic of Madagascar, located off the coast of East Africa, is the fourth largest island in the world and is inhabited by about 26 million people. Its capital is Antananarivo or "Tana" as the French colonialists used to call it, Madagascar has two official languages: Malagasy and French. Madagascar is a Francophone republic, and French is spoken by the educated population of this former French colony. 
Make Travel Plans With These Travel Indispensable Apps And Websites
The island is a biodiversity hotspot with more than 90 percent of the wildlife found nowhere else on Earth. Human settlement occurred in it about two thousand years ago. As the influx of people began with the first migration of the Australian peoples, who came to them by boat, then followed by other immigrants who crossed the Mozambique Channel from East Africa.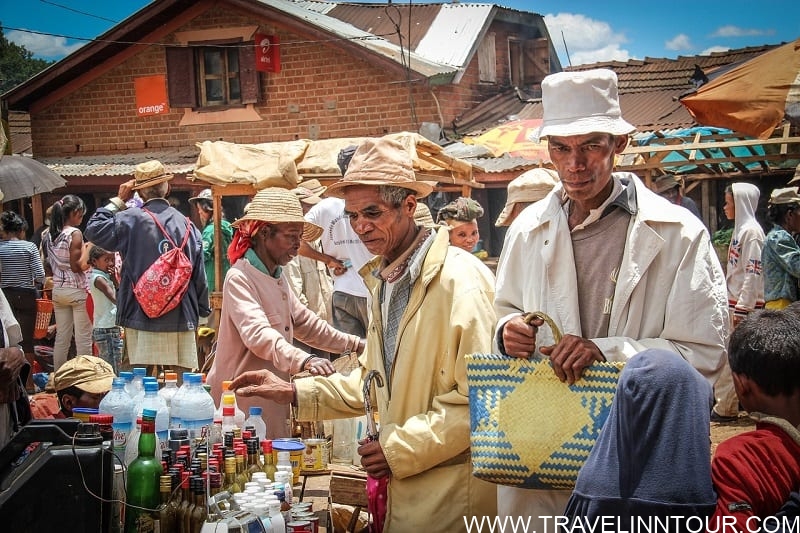 Thus, the migration of different tribes continued with the time, which contributed to their great cultural diversity, which is distributed over about 18 tribes. Proudly, the "Mirena" tribe, which is found in the central highlands, used to lead out presidents and kings.
The island is also famous for its pepper, vanilla, lemurs, and colorful chameleon. As for what is striking about it, it is the similarity of fashion between men and women alike. Where the dresses consist of a rectangular piece of cloth wrapped around the body, with special costumes for different occasions.
Madagascar Tourism – Places To Visit In Madagascar
Visiting Madagascar takes some time, as it is a vast island and its roads are not always easy, due to its untouched, rugged nature. That is why an integrated plan for travel and a map must be developed while providing all the needs of the trip, especially for those who want to discover nature away from the capital and the major cities. Overall; Hotel and restaurant prices, ground transportation, park entrance fees, as well as the use of airstrips on remote islands and jungles … are all economical, and the residents are friendly and peaceful.
 National Parks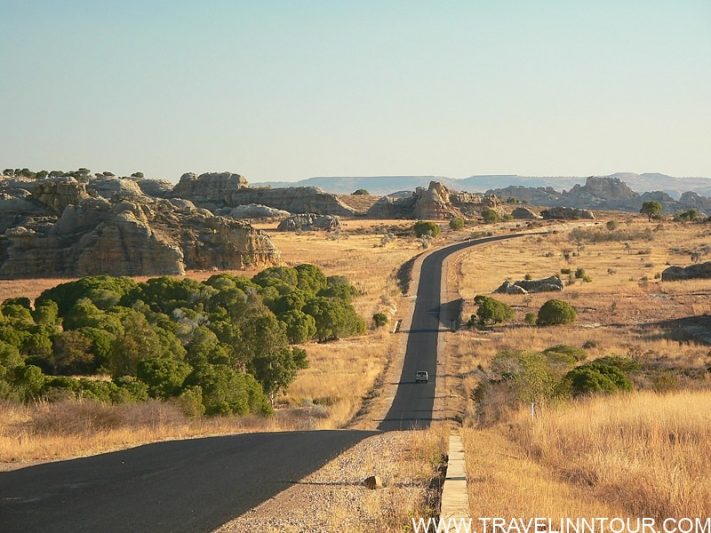 Some of these parks look like paintings that are vibrant with life and are especially evident in the heights, green trees, rice fields paved on terraces and framed by dams. There is also an opportunity to climb the dramatic Granite Mountains and see the red earth, lava hills, limestone outcrops, and deep valleys, dating back hundreds of years, without forgetting to know about the rainforests and the reserves of lemurs and colorful chameleons, and all of these parks can be easily accessed. By popular taxis, or through tourist trips organized by the competent offices.
Rova Antananarivo Palace 
It is an opportunity for fans of the series of "Flashman" novels written by George MacDonald Fraser and published in 1969, to learn about the remains of the royal palace complex in which Queen Ranavalona lived, which the author described as "crazy" due to her strength. It was the one who thwarted all European efforts to control Madagascar during her reign, which lasted 33 years … a period during which it used all her energy to eliminate neighboring kingdoms, relying on the system of slavery and forced labor that prevailed during her reign.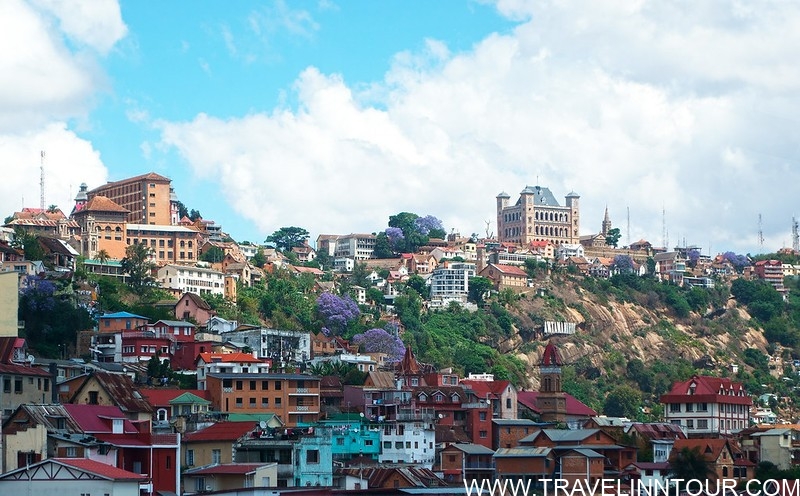 The result was the construction of this palace, which is located in the capital and later became the seat of the rulers of the Kingdom of "Mirena" in the seventeenth and eighteenth centuries, and the rulers of the Kingdom of Madagascar in the nineteenth century.
The palace is located in the capital, Antananarivo, in the center of the central highlands, and at its highest point, and it is a fortified building that has undergone many modifications over the years, and royal structures have been added to it according to the needs of its inhabitants.
Wildlife In Toliara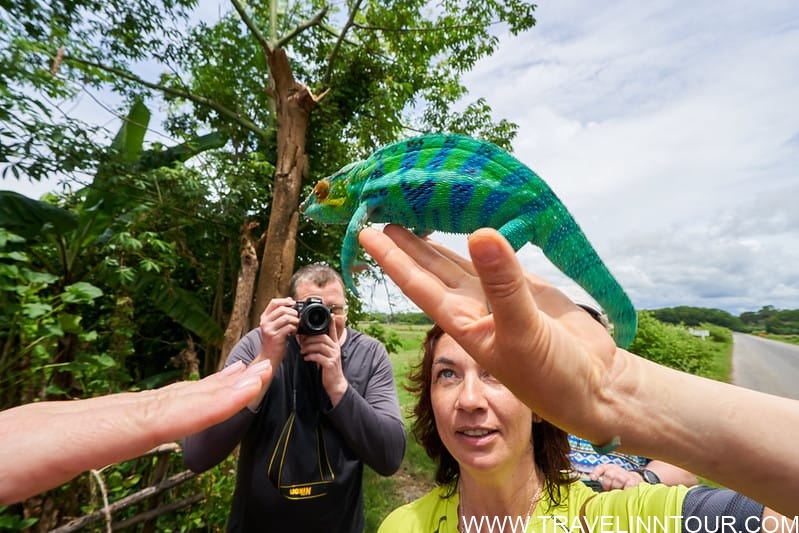 According to Conservation International, 17 countries in the world are the only ones that have wildlife that is not found anywhere else. Madagascar is at the top of this list, and perhaps a visit to Toliara is the perfect opportunity to learn about these natural features. Toliara is a coastal city in southwestern Madagascar surrounded by lakes, swamps, and strange forests spread by huge octopus trees, with the presence of some strange creatures as well, such as "giraffe neck weevil," which wraps its eggs in tree leaves in an amazing, tubular way.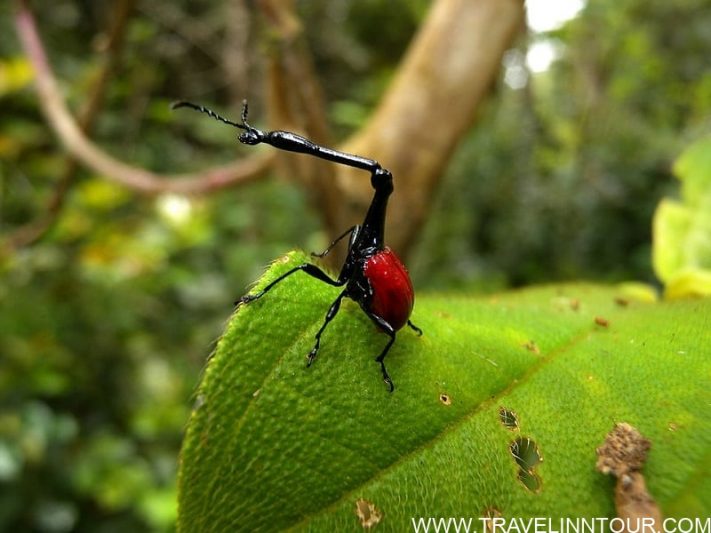 There is also an animal «the aye lemon» that searches for the larvae hiding in the trees using its very long middle finger, while the giant Malagasy rat (Hypogeomys antimena) jumping in the air can be seen to a distance of 3 feet. Gerald Dorrell mentioned this journey in his book The Aye-Aye.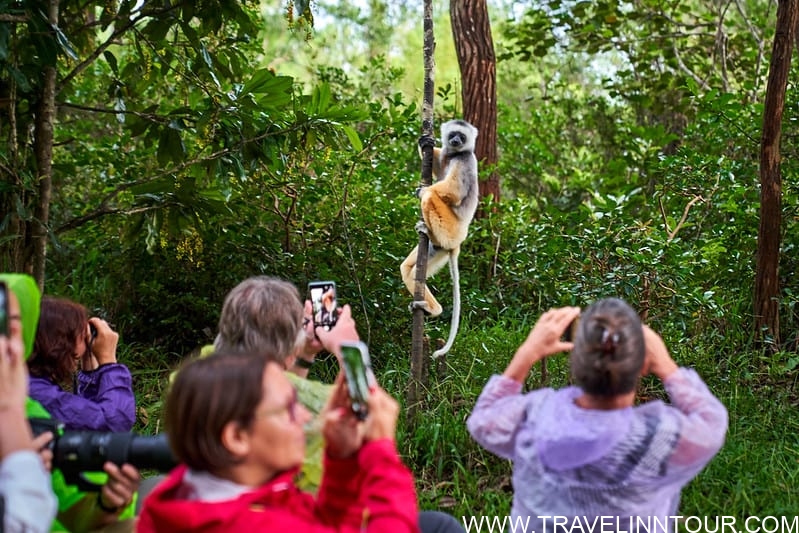 The magic of nature can be traced through the tours organized by the offices, which last for about 13 nights, and which include a varied and interesting program that is not without a spirit of adventure.
Visit UNESCO World Heritage Sites
There are 3 sites in Madagascar of cultural and natural importance registered on the UNESCO World Heritage List. 
1: Tsingy de Bemaraha
The first is the nature reserve in "Tsingy de Bemaraha", which is a labyrinth of limestone in the form of twisted canyons with unique geological features, including caves, tunnels, and towers. It remains unexplored completely and is located in the western half of the island.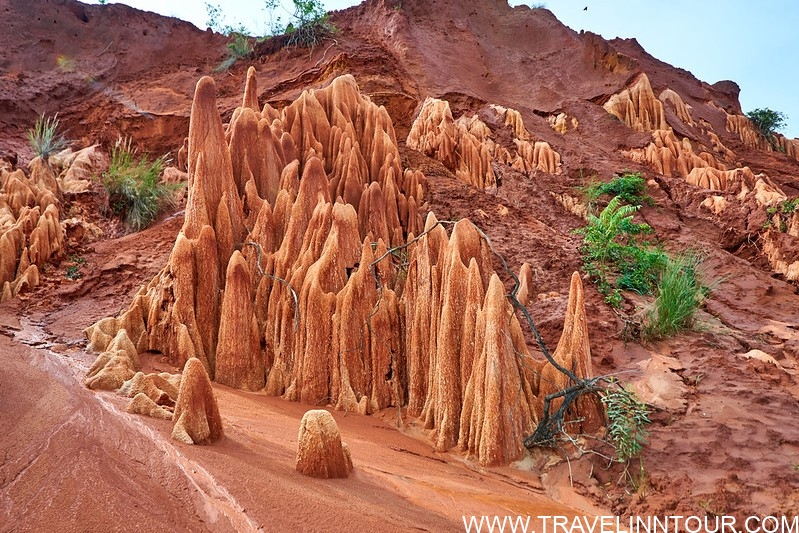 2: Atsinanana
 The rainforests in "Atsinanana", which include 6 national parks, characterized by their biological diversity and include rare species of lemur monkeys. 
3: The Royal Ambohimanga Hill
 The Royal Ambohimanga Hill, which is a historical village and a complex of palaces, dating back to the nineteenth century. It includes some natural and architectural attractions of historical, political, and spiritual significance to the people of Madagascar.
Enjoy Luxury Resorts
Although Madagascar is a poor country that ranks 179th among the poorest 187 countries in the world, this does not prevent it from having luxurious and luxurious resorts, including the "Nozi Ancao" resort off the northeastern coast, which can be accessed by private helicopter, and wandering around and on the island. As a whole, by using bicycles and buggy. Here you can also watch turtles laying on their eggs, or practice fishing, or diving and watching dolphins and whales … and other water sports. Some of these resorts cost more than 3,000 pounds per night, and they are especially attractive to couples looking for a distinctive honeymoon destination.
Best Hotels in Madagascar
Dishes With Special Flavors
Food in this country is the epitome of the meeting of cultures and the movement of trade, in addition to the influence of French colonialism. And every dish can be flavored with French, Indonesian, Indian, African, or Middle Eastern flavors, whether the tourist visits a small roadside stall, a hotel, or a luxury restaurant.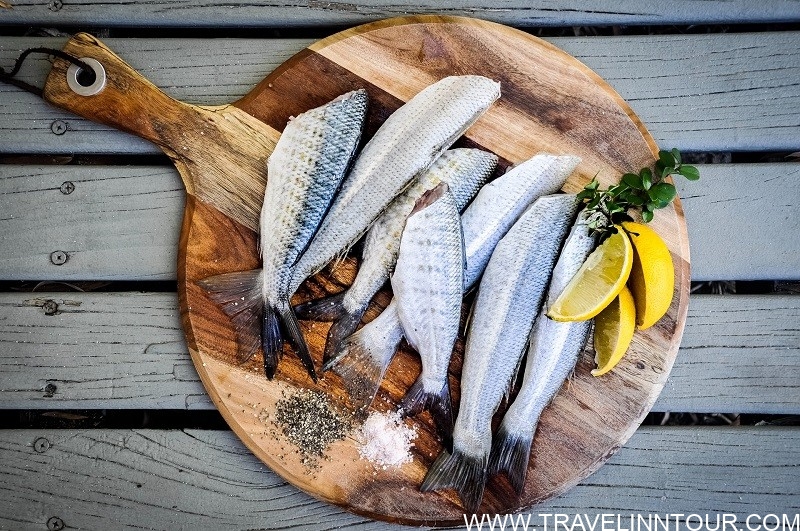 The day usually begins with a traditional breakfast made of French coffee and pastries, followed by a snack from "koba", a popular food consisting of bananas, peanuts, and rice dough wrapped with banana leaves. It is also possible to try the light and delicious "capro" dish made from dried Lima beans and coconut. It is not possible to leave Madagascar without tasting a "Rumazava" dish. It is the national dish, and it consists of a traditional broth of beef with vegetables, onions, and a host of spices, and is served with rice.
On the coast and near the beaches, fresh seafood prevails, which is usually prepared in a traditional style that is not without French touches, with the opportunity to prepare barbecues with hot spices, and some mugs of juice infused with mint, cinnamon, coconut and sweetened with natural honey.
As it is not possible to cover everything in one article but we hope enjoyed the Madagascar mini-guide? Please like and share with friends and family and share your experience if you have ever visited Madagascar.
Save It on Pinterest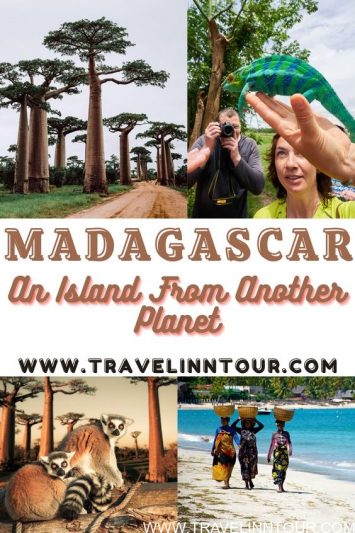 Notice Regarding Third-Party Advertisements:
This is a cached database listing from another source and all content is created and provided by the advertiser who is solely responsible for such content including, without limitation, all text, images, contact information and websites. We assume no responsibility or liability for such content or the content or operation of websites that you may link to and visit. We do not endorse, review, or control any websites that are linked to or from an advertisement. Please read more about us and review our terms of use and conditions for additional information about database listings appearing on our site.
Please reference our online safety tips for general tips and techniques you should keep in mind to protect yourself and your privacy online. Additional information is also available about identifying and reporting suspected Human Trafficking.
You are viewing cached results from https://www.travelinntour.com/middle-east-africa/madagascar-tourism-an-island-from-another-planet/