Vacations
15 Best Things to do in Durango, Colorado [With Suggested Tours]
A city that's perfect for your family or friends getaway? Durango is the place for you! Located in southwestern Colorado, Durango is an ideal city perfect for people who seek adventure and thrilling activities at any time of the year! Whether you visit in summer or winter, this city surely has a lot for you! 
From skiing to hiking, snowboarding to kayaking, you can never go wrong here. If you want to just relax and enjoy the beauty of the scenery that this city has to offer then it's also possible. If Durango, Colorado is not yet in your bucket list, you might be missing something.
Other articles you can read:
In this article, we listed down things that you can do in Durango. This might give you a glimpse of what this city has for visitors. 
Best Things to do in Durango, Colorado
1. Durango and Silverton Narrow Gauge Railroad and Museum
A train ride to remember! If you don't mind sitting for three and a half hours inside a train while looking at stunning views, then this one is for you! While you're on a journey from Durango to Silverton, you'd get to learn about the history of the railroad and a lot more about the trip. No Durango trip would be complete if you will not try this activity!
2. Historic Downtown Durango
This downtown got it all for you! It has at least 200 shops, stores, and restaurants. When you go here, you'll see a lot of historic buildings that are very picturesque. Go around and explore the area, if you get tired and hungry, no need to worry as there are a lot of restaurants to choose from. Buy souvenirs or presents if you want to. A very convenient downtown indeed.
3. Purgatory Resort
A place for people who love sports or any outdoor activities. Whether you visit in winter, fall, spring or summer season, Purgatory Resort has a lot of fun and exciting activities that people of all ages would really enjoy. Try alpine skiing and snowboarding, snowshoeing, horse-drawn sleigh rides, nordic skiing, snowmobiling and more during winter, and enjoy hiking, mountain biking, alpine slide rides, zipline, scenic chairlift, disc golf, bungee trampolines, climbing walls, miniature golf and more during summer or fall season. Really a place for adventure seekers!
4. San Juan National Forest
A very beautiful place with stunning views. If you want to feel relaxed and calm, go to this peaceful San Juan National Forest. If you like hiking, you can also do that here. There are a lot of hiking trails to choose from. Going here is definitely worth your time.
Suggested Tour: 12-Zipline Adventure in the San Juan Mountains near Durango
5. Animas River
This lovely place has a walk-in or biking trails. When you enter, you can go on a picnic as there are picnic tables inside. The beautiful view of the area, the peaceful atmosphere, and the sound of the water flowing, these are just a few reasons on why you shouldn't miss going here. 
Suggested Tour: 4-Hour Rafting Trip on Animas River
6. Pinkerton Hot Springs
A quick stop that's absolutely worth your time! It's free and doesn't need so much of your time. Take quick pictures and enjoy the beautiful pile of rocks on the side of the road. Also, no need to worry as the water coming out from the spring is not too hot. 
7. Durango Community Recreation Center
A really nice place to spend your day, especially if you are with your family. Durango Community Recreation Center offers a lot of activities such as Lap and Leisure Pool, Hot Tub, Water Slide, Outdoor Splash Pad, Racquetball Courts, Indoor Track, Aerobics Studio, Gymnasium, Youth Games Area, Cybex Free Weights and Pin Loaded Weight Equipment, Cardiovascular Equipment, Climbing Wall, meeting rooms, outdoor playground, and Babysitting. Don't forget to go here if you're in Durango, Colorado
8. Durango Welcome Center
A very helpful and informative place that is located in the heart of Historic Downtown Durango. Durango Welcome Center has all the information that you might need in your Durango trip. Friendly staff would welcome you and are ready to assist you in case you need help with your journey. Highly recommended place before you start your adventure.
9. James Ranch Market
A very peaceful place in a nice setting. James Ranch Market serves delicious and fresh food. The view of the mountain while having your meal is one of the best things that you might experience here. You can also interact with some farm animals like goats, chickens, pigs, and cattle. A memorable experience that you shouldn't miss!
10. Durango Fish Hatchery and Wildlife Museum
A place for people who want to learn about wildlife. The hatchery is an interesting thing to see. You would also get to learn about the wildlife in the area and much about the local history. 
11. St. Columba Catholic Church
A beautiful church with a rich history. The stained glass is also stunning. When you visit Durango, Colorado and decided to attend a mass, this church is a perfect choice. 
12. Durango Craft Spirits
A paradise for spirit lovers! You can enjoy their tasting tours while learning about Durango's past. Even people who are not fond of vodka would surely enjoy going here in this little distillery.
13. Haviland Lake
If you want to try something new like camping, then this place is highly recommended. The lake offers a great view and is ideal for beginner paddleboarders or kayakers. There are also hiking trails around the area. So if you want to have a relaxing yet productive day, just go here, or maybe enjoy a camping trip with your friends or family.
14. Potato Lake Trail
An ideal place for a short hike. Not difficult at all and it seems like an easy trek. If you are a family and you have kids with you, they can also enjoy this activity. After a short hike, a stunning lake at the top would welcome you! Potato Lake Trail is a hike for people of all ages.
15. Four Leaves Winery
The building of this winery is historic and very welcoming. This winery imports grape from all over the world. They will do the process of fermenting and blending the wines right in front of you! By going here, you can enjoy a tasting experience of their wines, customize your own wine, design personalized labels, and a lot more. A must-visit winery in Durango, Colorado. 
Things to do with 3 days in Durango, Colorado
Day 1 in Durango, Colorado
Durango Welcome Center – Before you start your trip, you should head to Durango Welcome Center first. It will give you a lot of information and ideas on what to do in the city. By going here, you can fix your itinerary and make it well-organized. 
Durango and Silverton Narrow Gauge Railroad and Museum – Never ever miss the chance to go here when you're in Durango. This 3 and a half hour journey from Durango to Silverton would leave you breathless. The stunning views are worth seeing! 
Day 2 in Durango, Colorado
Purgatory Resort – A resort for all seasons! You can never go wrong in Purgatory Resort! Whatever season it is, it has a lot of fun and exciting activities for people. You can spend your whole day here and just enjoy the outdoor activities that are perfect for kids or adults.
Day 3 in Durango, Colorado
Historic Downtown Durango – On your last day, it is recommended to go to Historic Downtown Durango. It has a lot of shops that are perfect for buying souvenirs or presents. When you get tired and hungry from walking around the place, there are a lot of restaurants to choose from. Of course, not only that, but there are also historic buildings with picturesque architecture that would capture your eyes.
Frequently Asked Questions about Durango, Colorado
1. Is it safe to travel to Durango, Colorado?
If we will compare the crime rate in Durango to other cities in the United States, it is a bit higher. However, it is unfair to say that this place is dangerous because it is not, at all. Tourists can go here and feel safe all the time. 
2. When is the best time to visit Durango, Colorado?
The best time to visit Durango depends on the type of activity and scenery you want to experience and witness. If you like winter sports, then you can go during winter, if you prefer summer sports or seeing gorgeous views, then summer or fall is the best time. As I said, you can never go wrong in Durango!
3. How to get to Durango, Colorado?
Durango-La Plata Airport offers a daily direct flight from the following airports:
Denver International Airport (DEN)

Dallas/Fort Worth International Airport (DFW)

Phoenix Sky Harbor International Airport (PHX)
Weekly and seasonal direct flight:
Los Angeles International Airport (LAX)
And the rest of the cities are connecting flights. American Airlines and United Airlines are the airlines that offer a flight going to Durango. Check Skyscanner for cheaper and available flights if you're planning to visit this awesome city!

Are you on Pinterest? Pin these!

About the Writer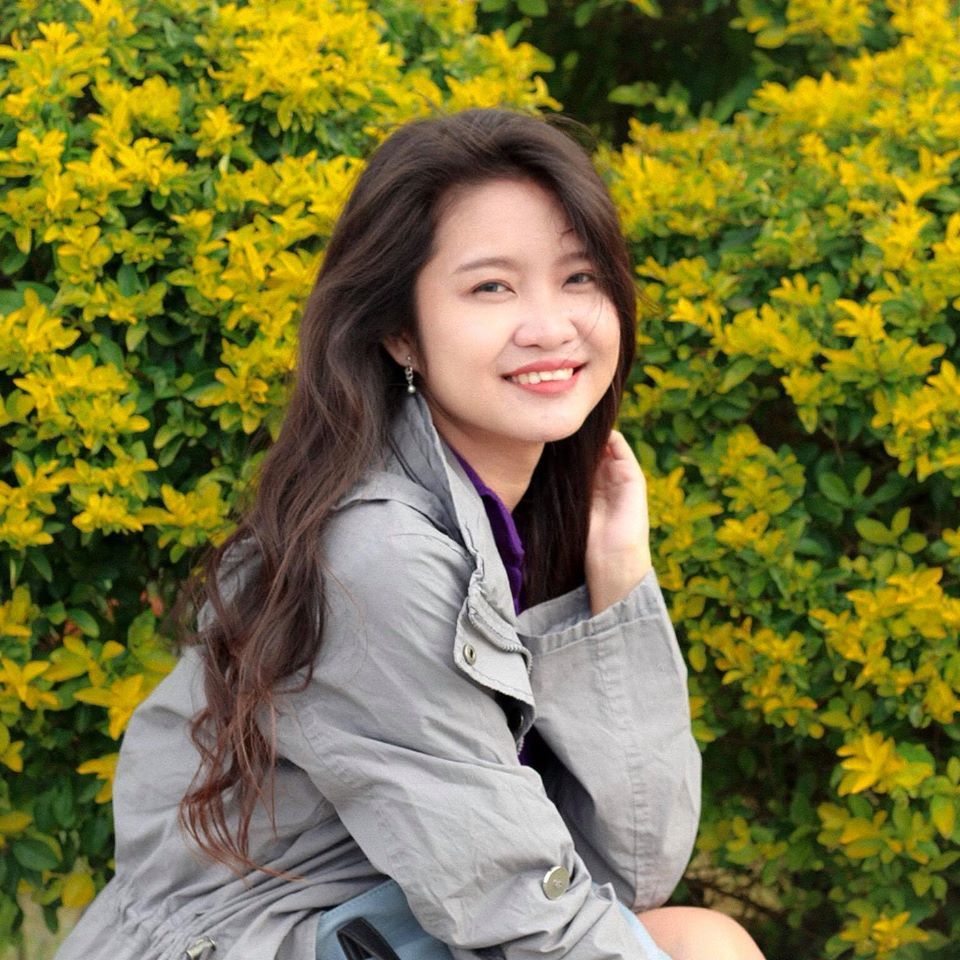 Hi there! I'm Fatima. My first major travel was in 2016 in the beautiful city of Cebu. After that, I got interested in traveling. Now I enjoy learning languages and other country's cultures. My goal is to visit at least one country each year and to share my experiences with other people through writing or blogging. Witness my journey by following me on Instagram.
Notice Regarding Third-Party Advertisements:
This is a cached database listing from another source and all content is created and provided by the advertiser who is solely responsible for such content including, without limitation, all text, images, contact information and websites. We assume no responsibility or liability for such content or the content or operation of websites that you may link to and visit. We do not endorse, review, or control any websites that are linked to or from an advertisement. Please read more about us and review our terms of use and conditions for additional information about database listings appearing on our site.
Please reference our online safety tips for general tips and techniques you should keep in mind to protect yourself and your privacy online. Additional information is also available about identifying and reporting suspected Human Trafficking.
You are viewing cached results from https://twomonkeystravelgroup.com/things-to-do-durango-colorado/